Xpressive Arts Center BYOB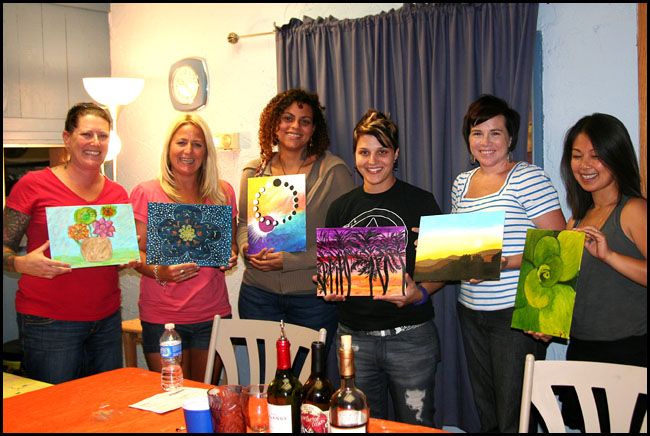 12257 Old Pomerado Road Poway,
CA 92064
858) 679-2787

Mention Hidden San Diego and get your class Half-Off (usually $50)!

"During your small group class (5-6 students), you'll meet new friends and learn new painting skills and techniques while imbibing your favorite sippables.
Clear your schedule for a Tuesday (7-9:30 pm), flex your artistic muscles, and get ready for an unforgettable evening of painting, drinking and socializing."
Session includes a canvas, all painting supplies & instruction.
Call 858-679-2787 or email bonnie@xpressivearts.com to register or for more info
A little wine always brings out your creative side. But instead of playing Taboo or making up drinking games, take your imagination on a different kind of artistic adventure at the Xpressive Arts Center in Poway."