Prohibition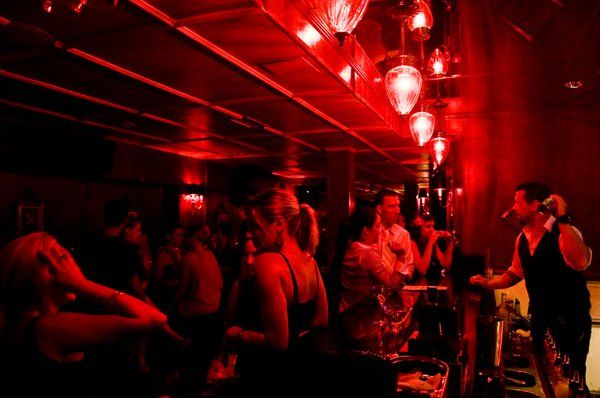 548 5th Ave
San Diego
,
CA
92101
Website
THE RULES OF PROHIBITION

#1 - The first rule of Prohibition is, you do not talk about Prohibition.
#2 - The second rule of Prohibition is, you DO NOT talk about Prohibition.
#3 - If someone passes out, throws up, or taps out, the night is over.
#4 - Six people to a group or less.
#5 - One round at a time.
#6 - No collared shirts, no shoes, no entry.
#7 - The visit will go on as long as it needs to.
#8 - If this is your first night at Prohibition, you have to buy the first round.
A tip from one of our readers: "Another secret: it's in the building that housed the museum of death in San Diego before they moved to LA. Also- Wyatt Earp used to own the building and it was a rough and tumble stingarey. Also- it was the first funeral home of San Diego. Also- one of the first morticians commited suicide there in the 1800s. Also- after the museum of death was closed and the basement expanded, they found 125 bodies under the floor. ($10 per head to bury the indigent back in the victorian era)."